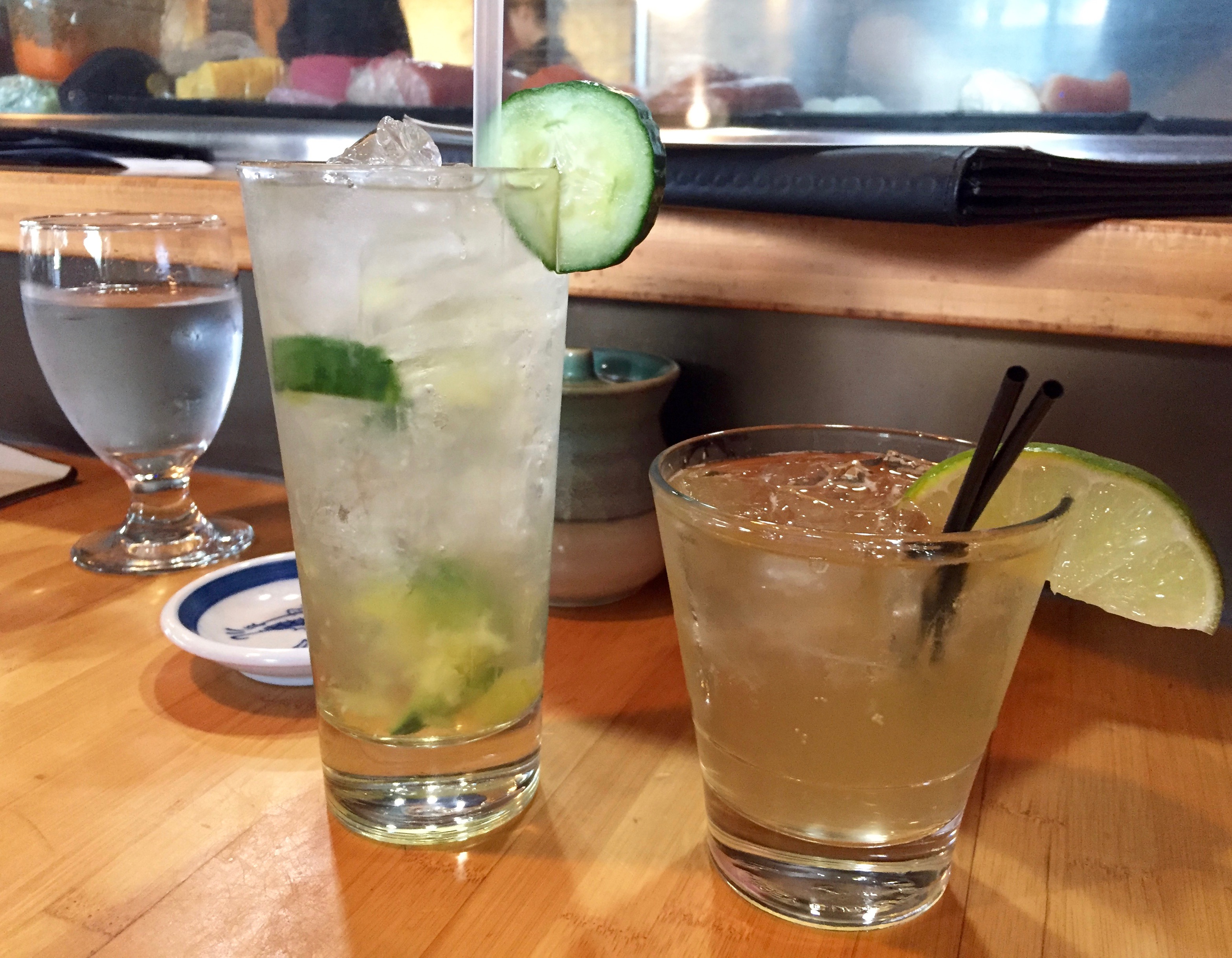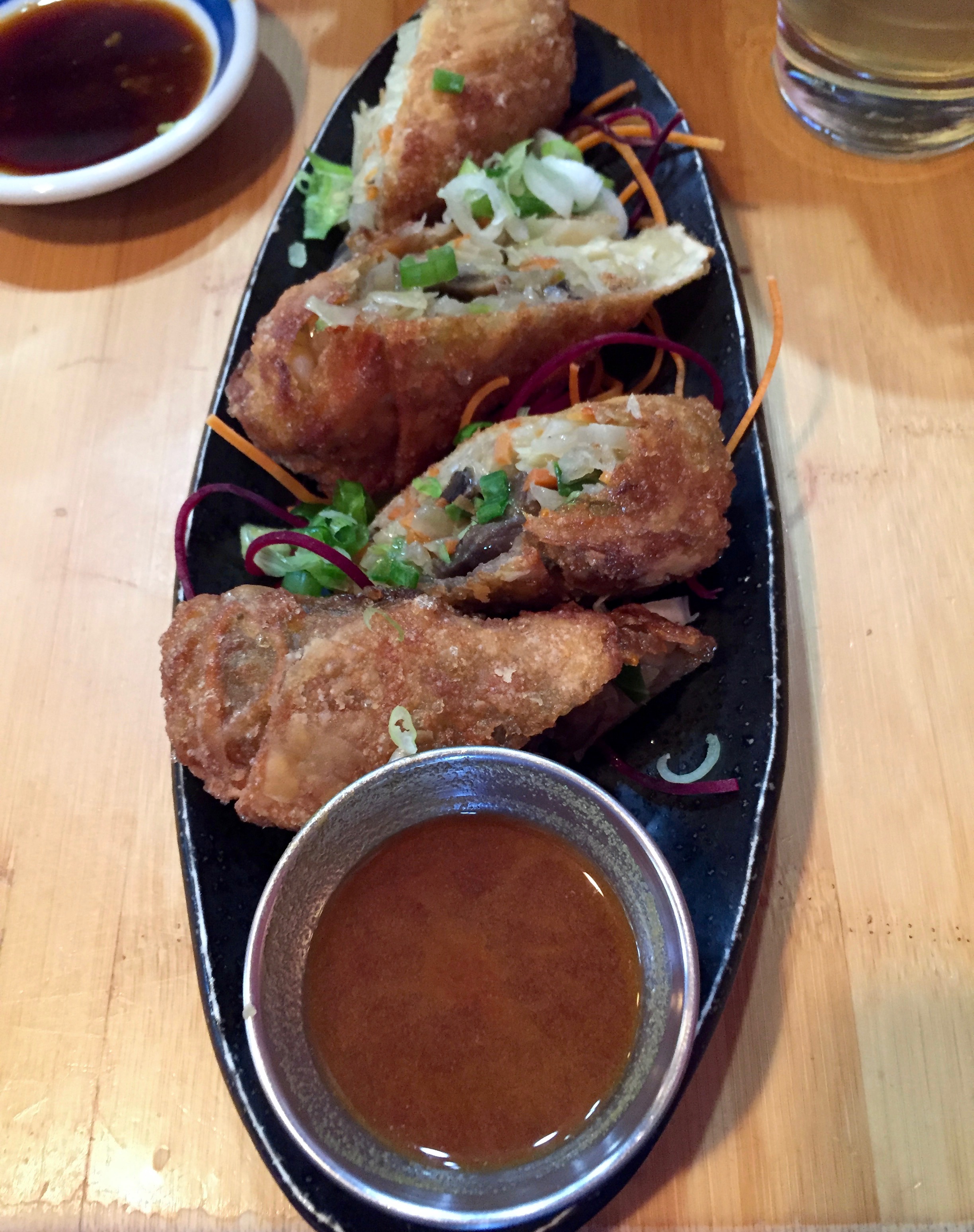 Fuji Ya has one of the best happy hours in the Lyn-Lake area, so if you find yourself hungry for sushi between 5:00-7:00pm Tuesday-Friday or 8:00-9:30pm on a Sunday, I highly recommend stopping by for a roll or two and a cocktail or bottle of sake.
If there's room at the sushi bar, take it. It's fun to watch your sushi rolls being prepared and you'll also get a small complimentary dish from the chef. [Note: The complimentary dishes change daily and aren't always vegetarian-friendly.] Ordering at the sushi bar is convenient and it gives you a chance to ask questions or get recommendations. When you're ready to order, you can place any sushi roll orders directly with the chef and any drink and/or appetizer orders with your waiter or waitress.
If you're a vegetarian, I would recommend the five-piece Veggie Roll, which is filled with avocado, cucumber, lettuce, oshinko (Japanese pickle), sprouts and cilantro. Another great vegetarian option is the Futo Maki with spinach, cucumber, oshinko, squash, tamago (egg) and tofu. And of course, you can't go wrong with a classic avocado roll or kappa (cucumber) roll, which are only $4 during happy hour.
For appetizers, I'd recommend a bowl of lightly salted edamame or a plate of crispy vegetable eggrolls, which are stuffed with mushrooms, green onions, carrots and cabbage. The happy hour drinks are also a great deal. For only $5, you can get a refreshing Whiskey Ginger or Cucumber Cooler, or if you prefer sake, you can get a large bottle for $5 or a small for $4. The happy hour drink menu also has a selection of $4 Japanese beers and $5 wines. Cheers! // www.fujiyasushi.com
Have a favorite roll or an appetizer/entrée recommendation? Leave it below in the comments!