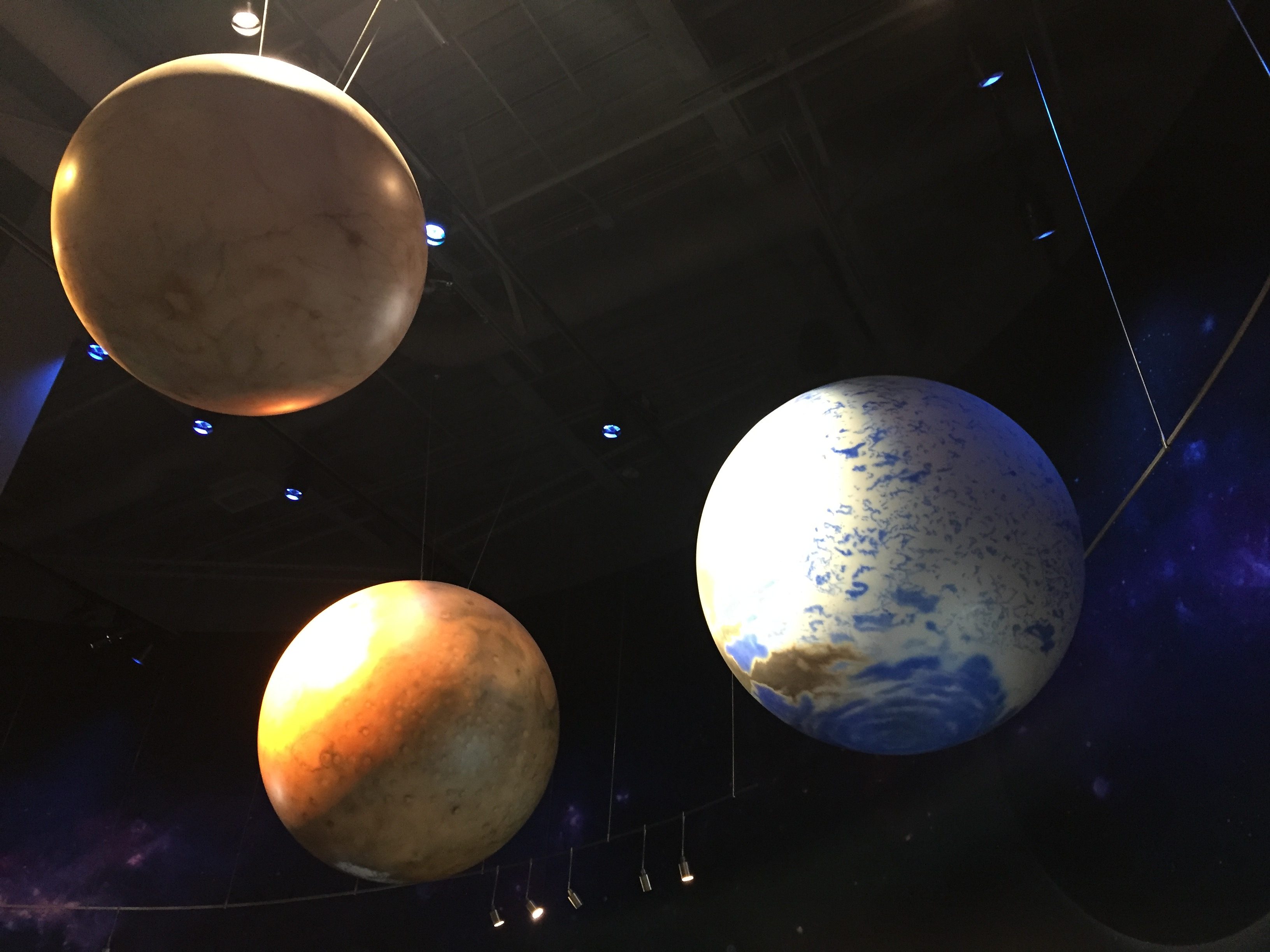 The recently renovated Bell Museum now located on the University of Minnesota's St. Paul campus is definitely worth a visit. The stunning 92,000-sq.-ft. state-of-the-art natural history museum includes impressive wildlife dioramas (including an 11-foot-tall replica of a woolly mammoth), interactive displays, a 120-seat planetarium and an outdoor observation deck where the museum regularly hosts "Star Party" telescope observation events.
The best way to experience the museum is to buy a combo ticket, which gives you access to the exhibits and a showing in the planetarium. If you have time before the show, start by walking through the museum exhibits on the second level to learn more about how our solar system came to be, how life started on Earth and how everything coexists in our ecosystem today. Then, head back down to the planetarium for a closer look at our solar system and the universe beyond. Note: The doors open five minutes before the show and close as soon as the presentation begins (no late entry or reentry is allowed).
The planetarium currently has eight shows available including "Minnesota in the Cosmos," which offers an up-close look at events in our cosmic history from the Big Bang to present day through a Minnesota lens. After the show, you'll be able to gaze up at current images of Minnesota's night sky, learn more about the constellations and ask questions.
If you only have a limited amount of time, consider purchasing a museum-only ticket ($12 for adults) or a planetarium-only ticket ($8 for adults). However, if you'd like to experience everything the museum has to offer, you can save $3 by purchasing a combo museum + planetarium ticket for $17. Have fun exploring the cosmos and beyond! // www.bellmuseum.umn.edu