I think the last time I visited the Minnesota State Capitol building was for a class field trip in fifth grade. Needless to say, I was due for another visit; plus, I couldn't wait to check out the results of the extensive four-year, $310 million restoration that returned all of the historic paintings, murals, stenciling and marble back to their former 1905 glory.  
I highly recommend taking a free 45-minute guided tour—guided tours are available year-round, Monday-Sunday, and begin on the hour—but you can always take a self-guided tour of the capitol building if you prefer to explore at your own pace.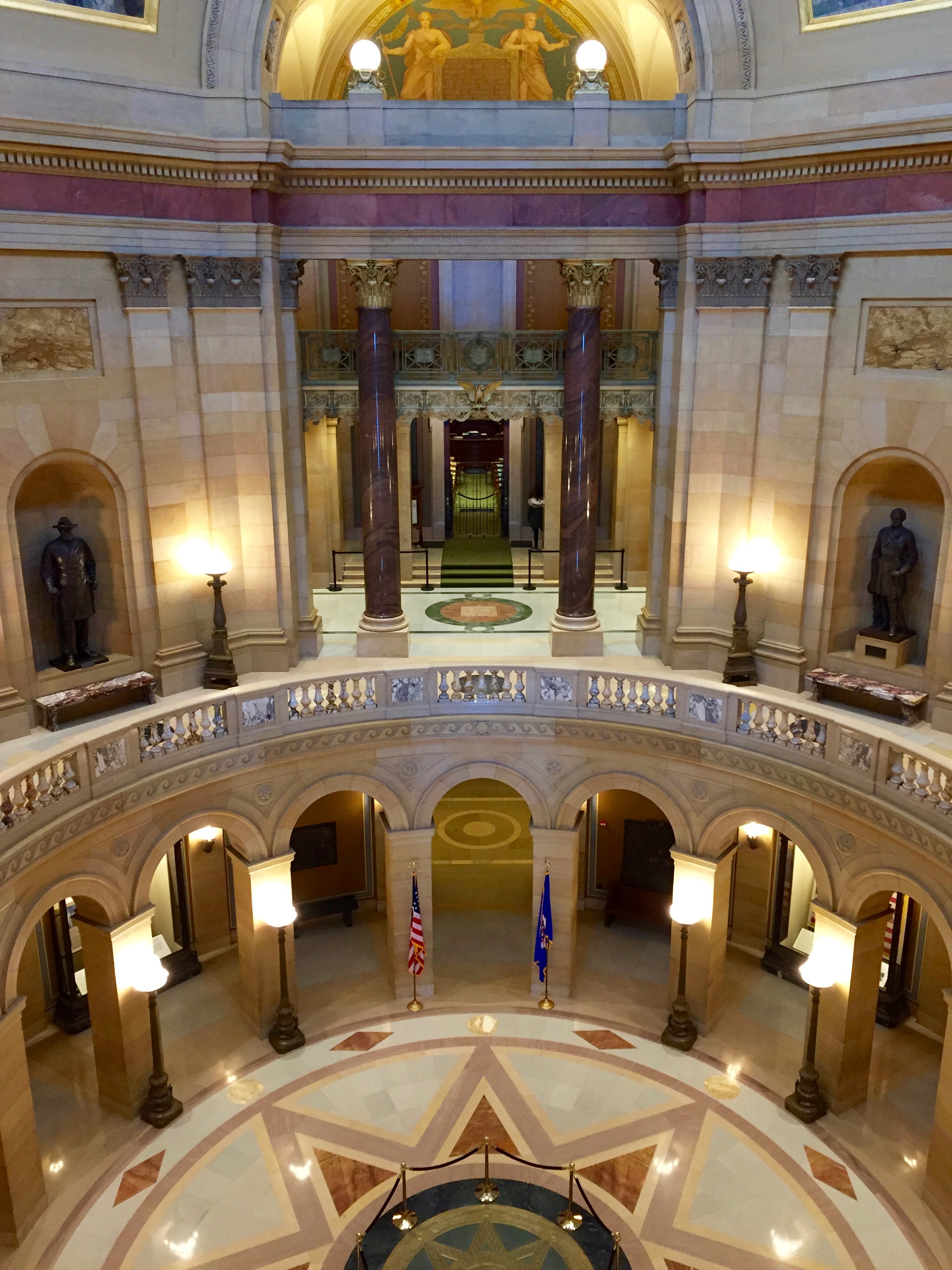 If you decide to take a guided tour, your first stop will be the Rotunda where you'll get an up-close look at the iconic bronze North Star in the middle of the floor and have an opportunity to gaze up at the vivid blue dome ceiling, which also happens to be the second-largest self-supported marble dome in the world. Fun fact: The crystal chandelier hanging in the middle of the dome is six-feet wide!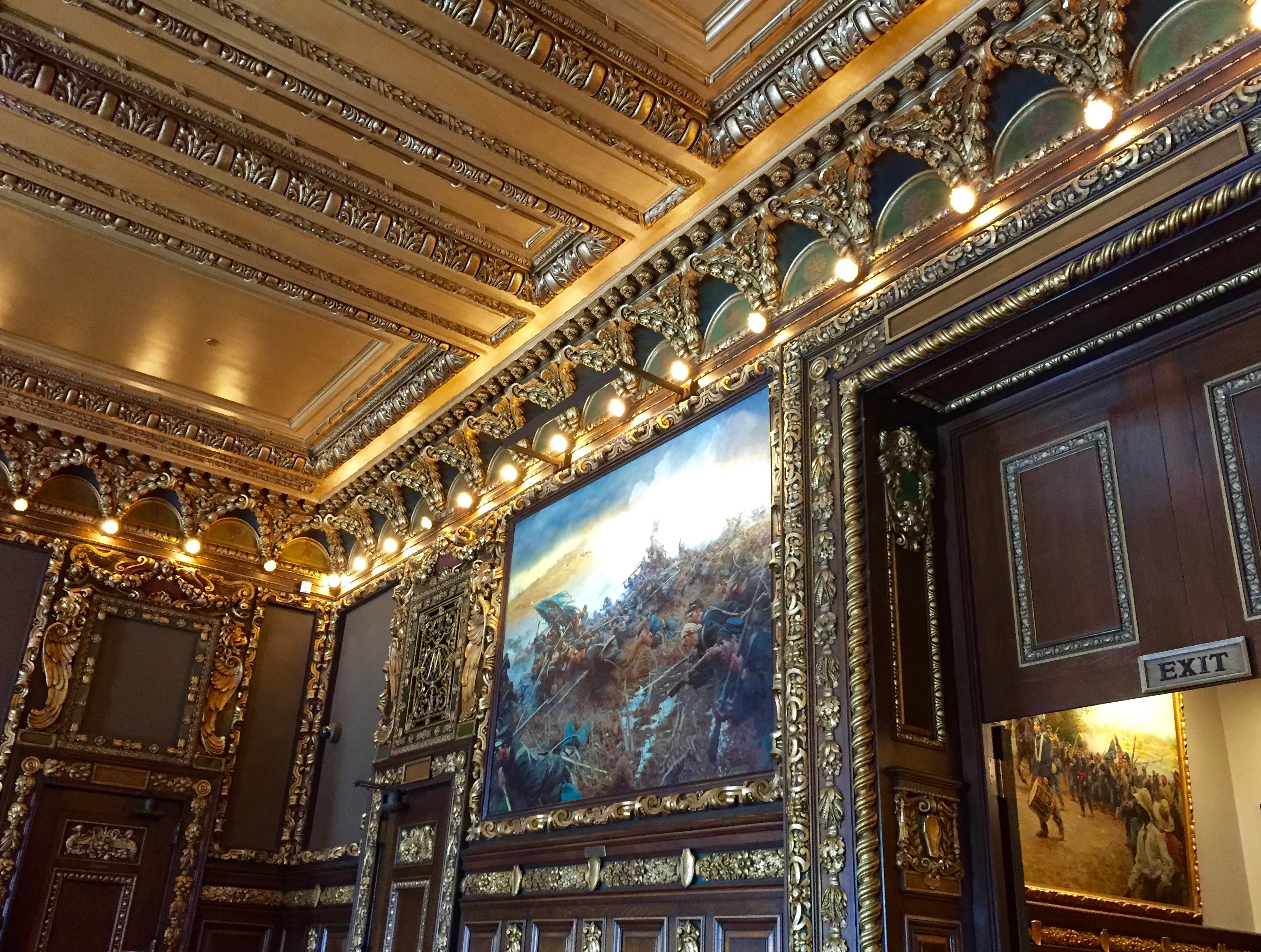 Next, you'll head over to the ornately designed Governor's Reception Room where you'll learn more about the capitol's architect, Cass Gilbert, as well as the background behind some of the restored Civil War paintings hanging around the room, including The Battle of Nashville by Howard Pyle (shown above).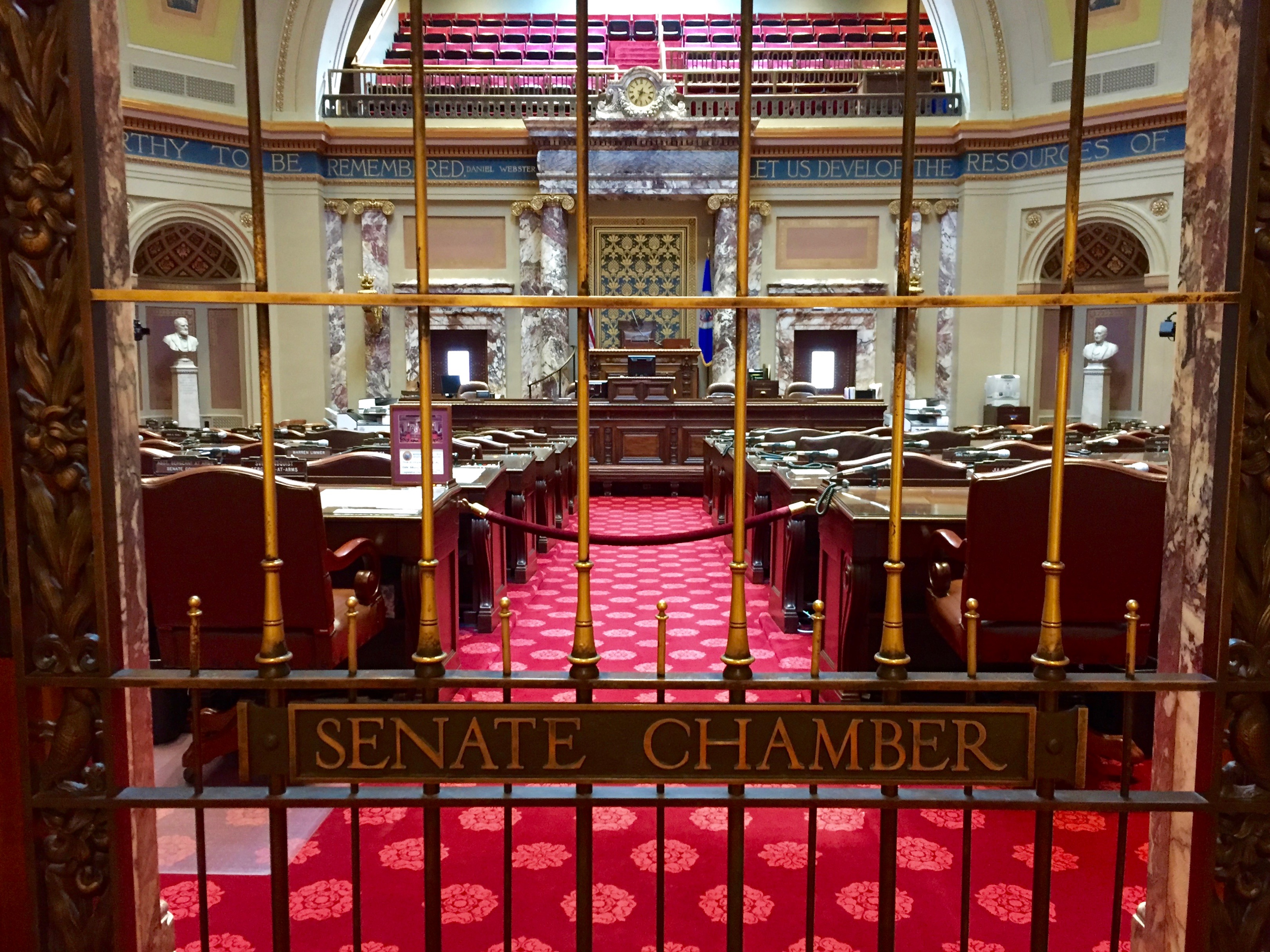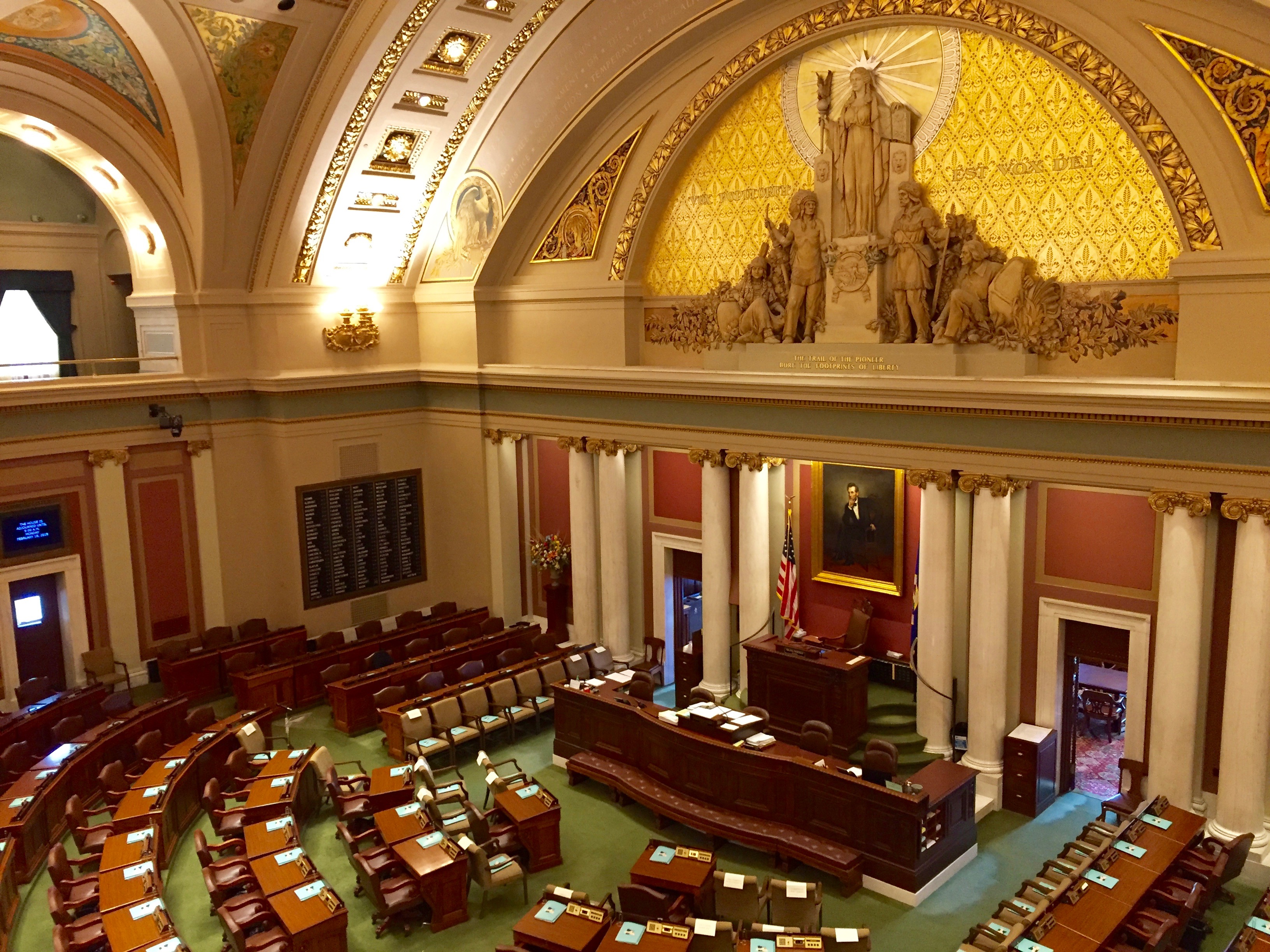 Then, you'll make your way up to the second floor where you'll be able to look inside the House Chamber, Senate Chamber and Supreme Court Chamber. You'll even be able to sit in the upper-level public galleries of the House Chamber to get a better view of the stunning gold ceilings and impressive murals.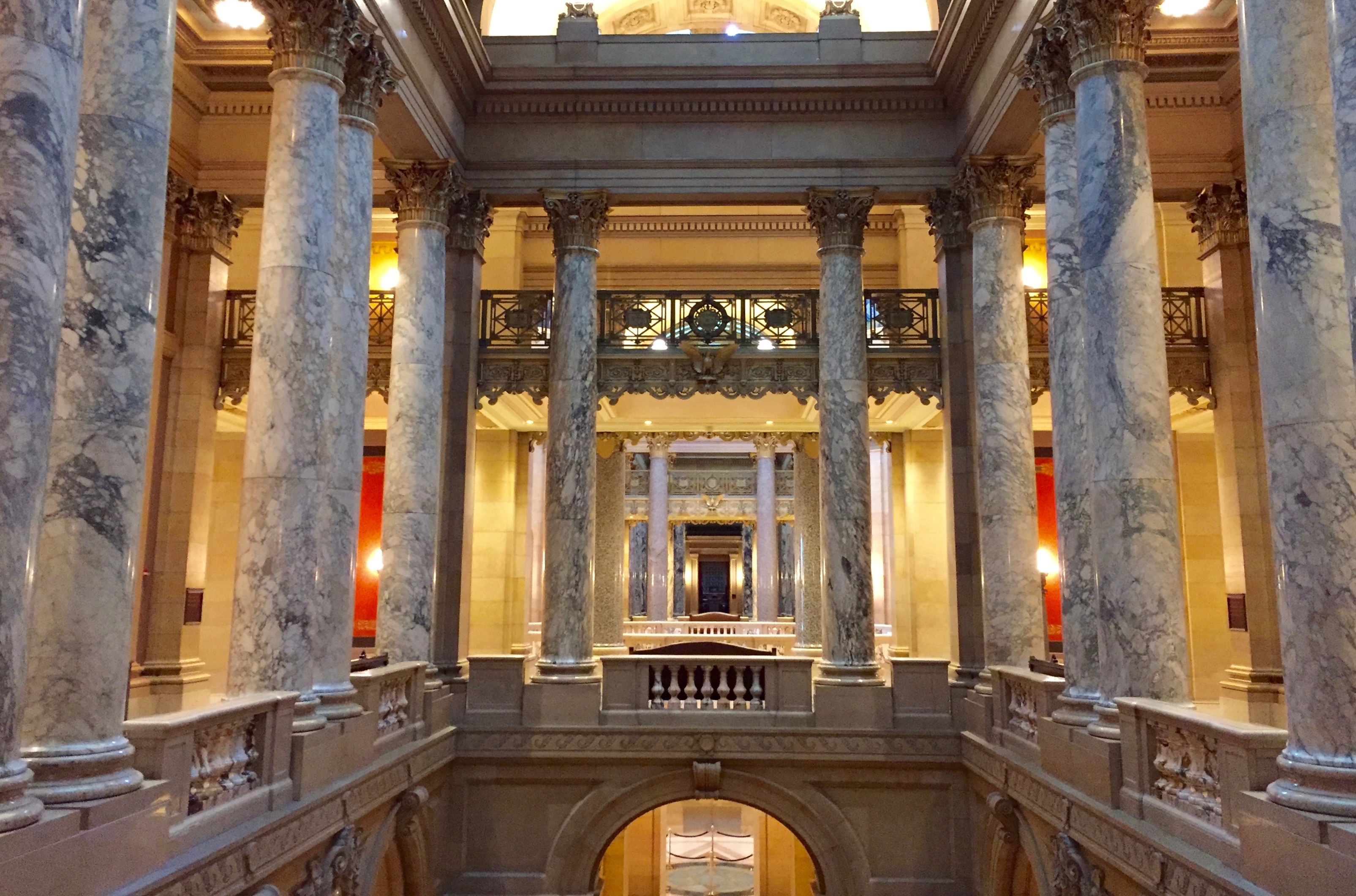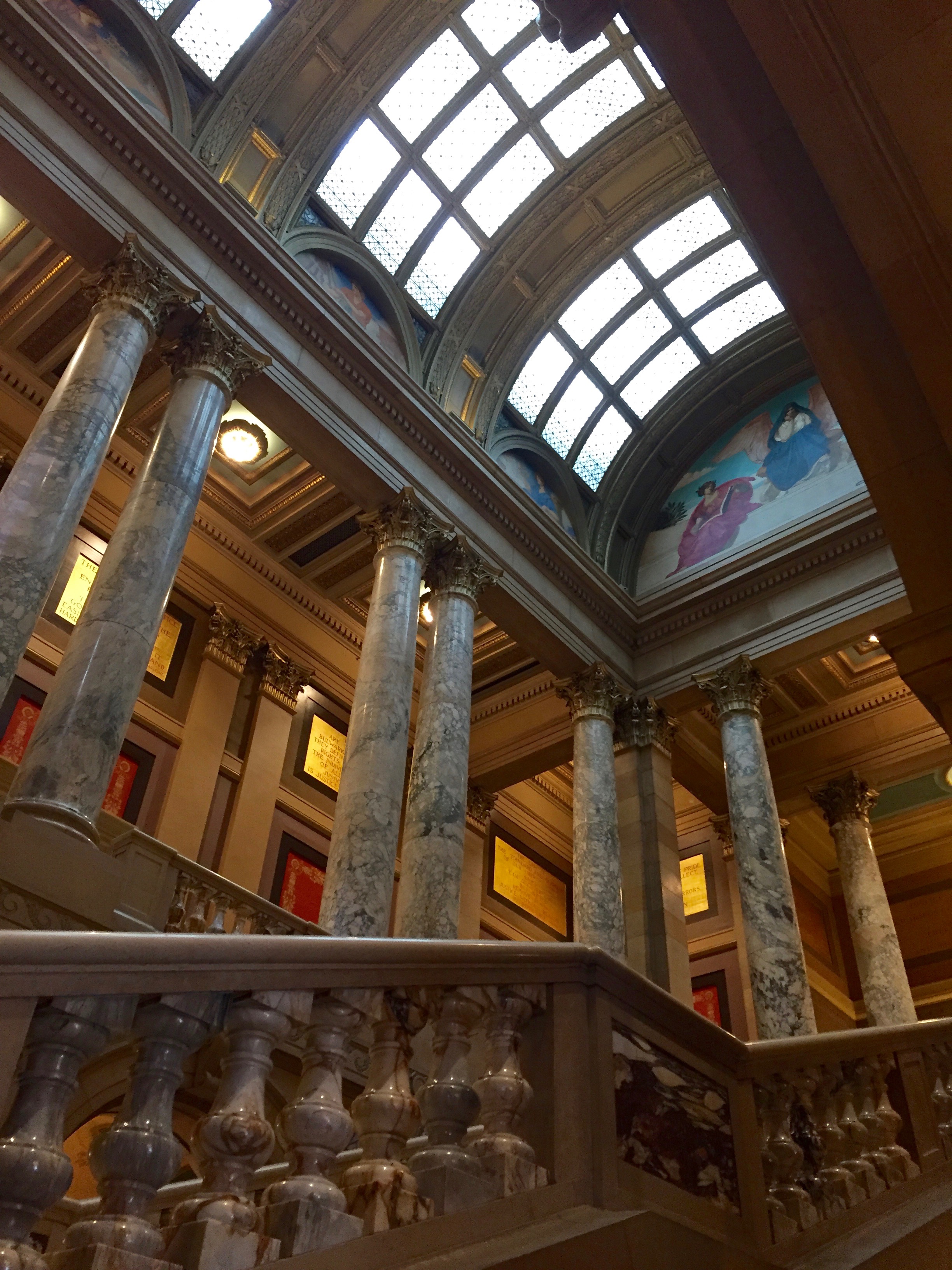 After the tour, you can continue exploring the capitol building on your own. There are new public spaces and rotating art exhibits worth exploring on the third floor and don't forget to stop by the Rathskellar dining hall in the basement to check out the restored stenciling details on the vaulted ceilings.
Unfortunately, the Quadriga was closed for the winter so if you'd like to get an up-close look at the horses gilded in 23.5-karat gold leaf, you'll want to stop by between April-October. I know I will be coming back! // www.mnhs.org/capitol