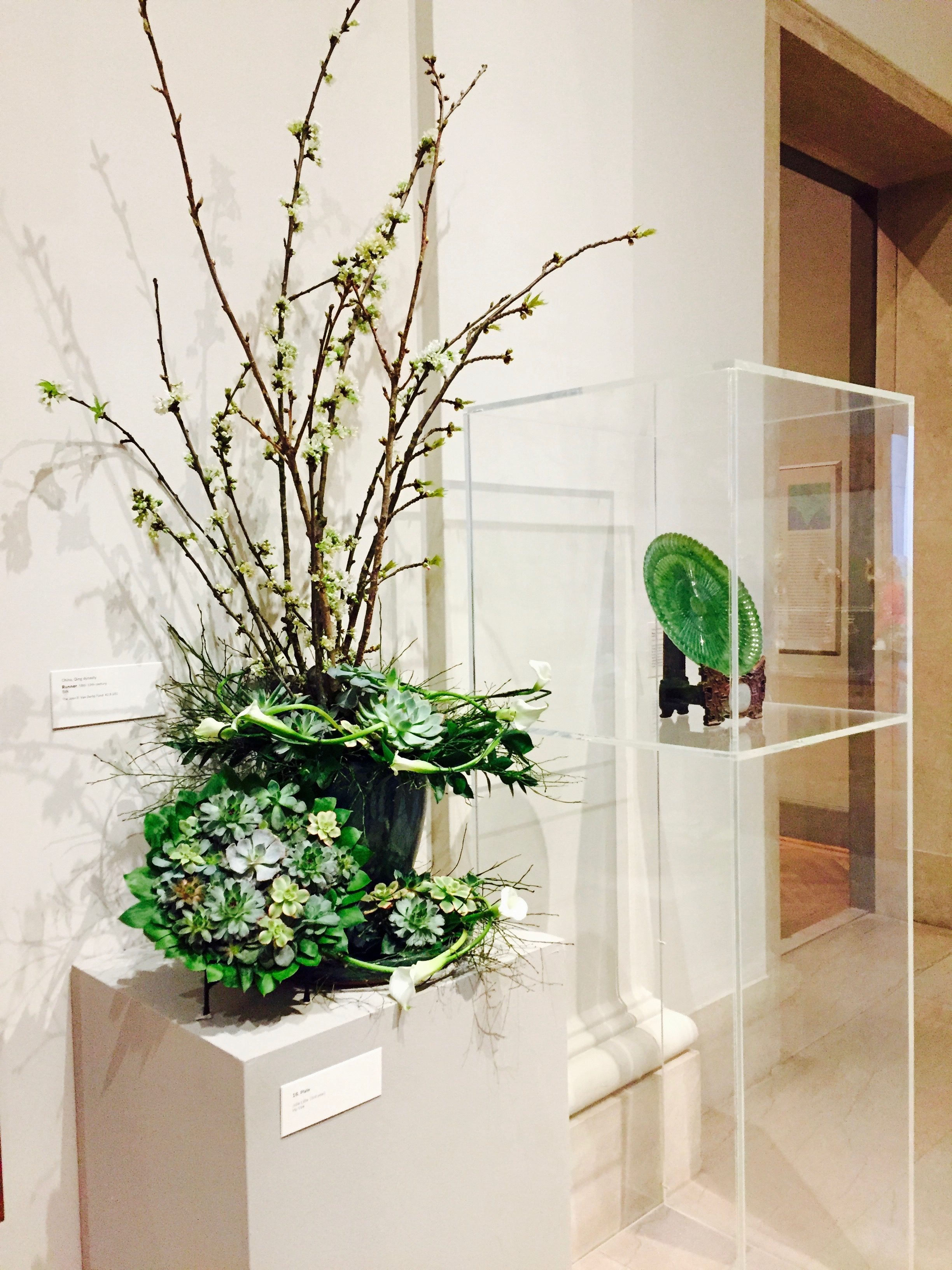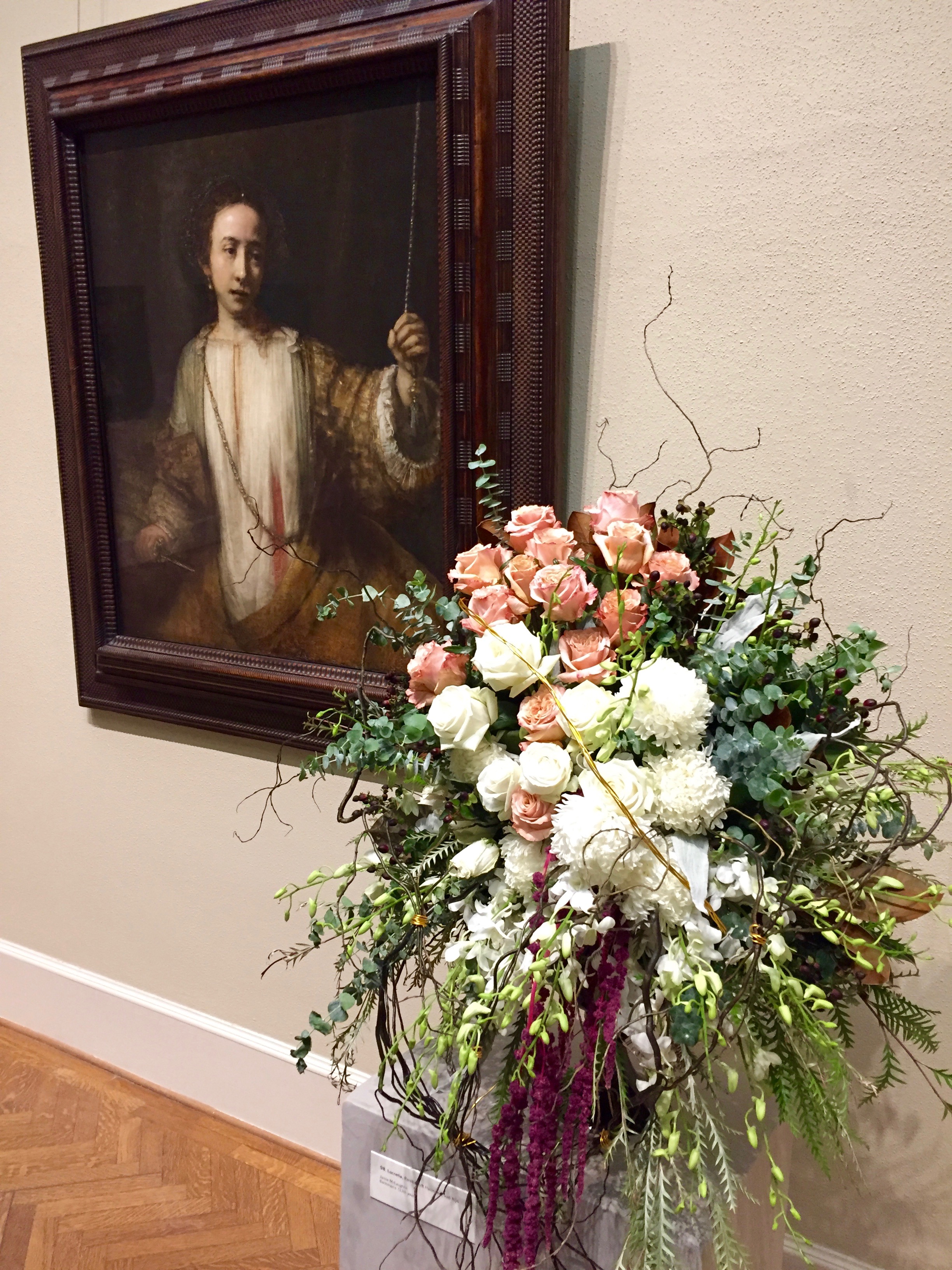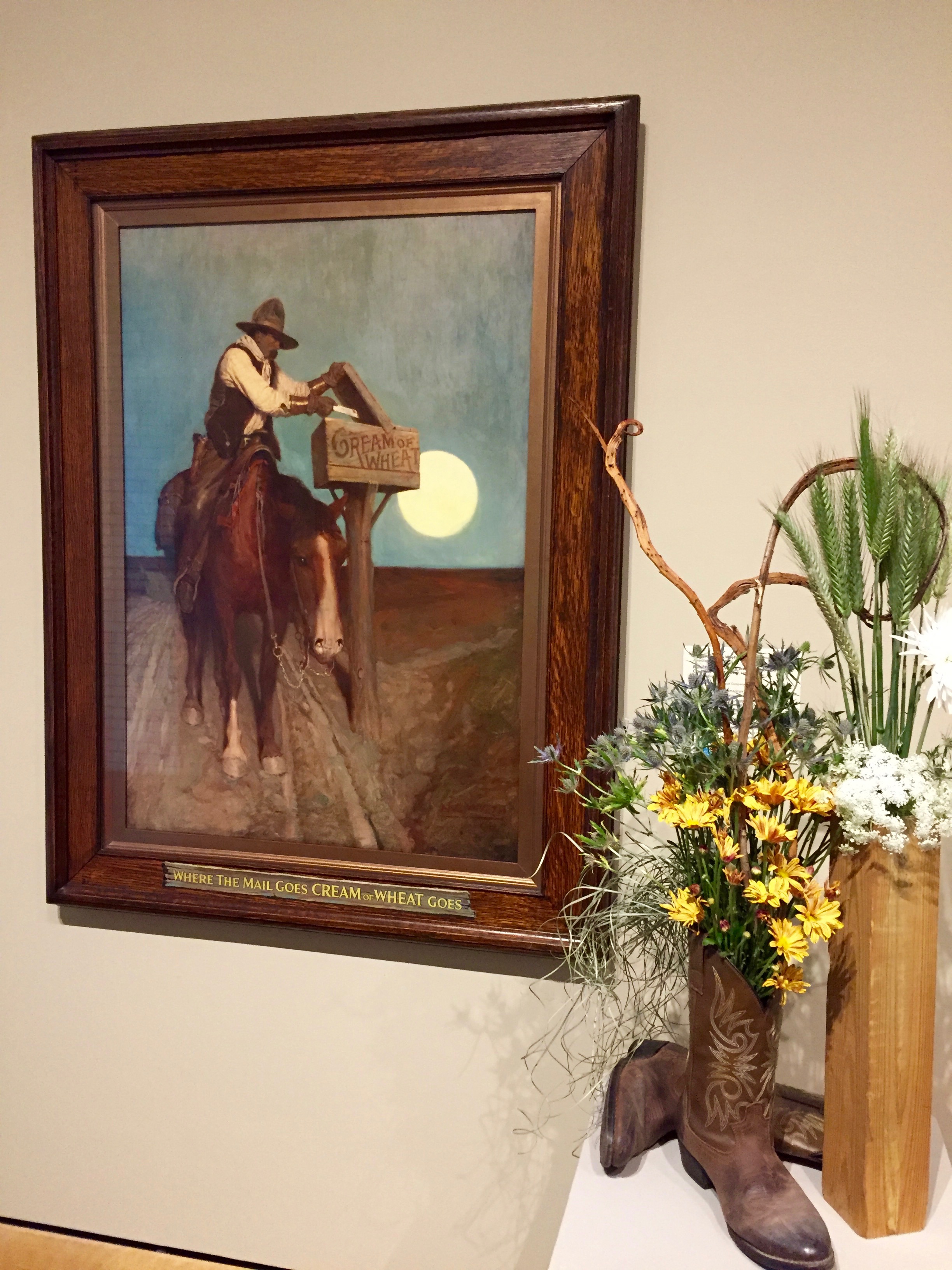 It's time for Art in Bloom at the Minneapolis Institute of Art, which can only mean one thing…spring is officially here! (Finally!) Art in Bloom is definitely one of my top springtime musts, along with stopping by the Minnesota Landscape Arboretum to wander through the blooming crabapple trees and the fragrant lilac groves.
If you haven't heard of Art in Bloom, it's the MIA's annual springtime exhibit where local artists and florists are invited to reinterpret classic artwork from the museum's collection in the form of beautiful, hand-crafted floral arrangements. There were so many incredible creations this year, which filled the entire museum with a fresh, sweet-smelling aroma. I loved the succulent and calla lily interpretation of the jade plate in the Chinese and Southeast Asian art gallery and the clever use of cowboy boots and wheat stalks to portray N. C. Wyeth's Rural Delivery. The recreation of Rembrandt's Lucretia was also very well done, creating a stunning juxtaposition of beauty and tragedy.
Did anyone else make it over to Art in Bloom? Did you have a favorite floral arrangement?
Let me know in the comments!